Overview
Corporate Profile
Mercury Systems is the leader in making trusted, secure mission-critical technologies profoundly more accessible to the aerospace and defense industries. Optimized for customer and mission success, our innovative solutions power more than 300 critical aerospace and defense programs.
Headquartered in Andover, MA, and with manufacturing and design facilities around the world, Mercury specializes in engineering, adapting and manufacturing new solutions purpose-built to meet the industry's current and emerging high-tech needs. 
Our employees are committed to Innovation that Matters®.
 
Featured Events
More events are coming soon.
Stock Quote
Change
Volume
52 Week High
52 Week Low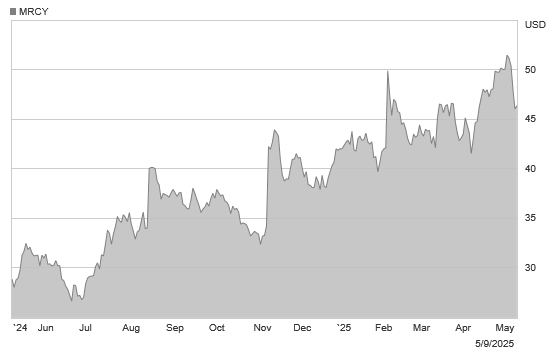 Data Provided by Refinitiv. Minimum 15 minutes delayed.