Overview
Corporate Profile
Mercury Systems is a leading technology company serving the aerospace and defense industry, positioned at the intersection of high-tech and defense. Headquartered in Andover, Mass., the Company delivers solutions that power a broad range of aerospace and defense programs, optimized for mission success in some of the most challenging and demanding environments. The Company envisions, creates and delivers innovative technology solutions purpose-built to meet customers' most-pressing high-tech needs, including those specific to the defense community. To learn more, visit mrcy.com, or follow us on Twitter.
Featured Events
Feb 1, 2022 5:00 PM EST
Nov 2, 2021 5:00 PM EDT
Stock Quote
Change
Volume
52 Week High
52 Week Low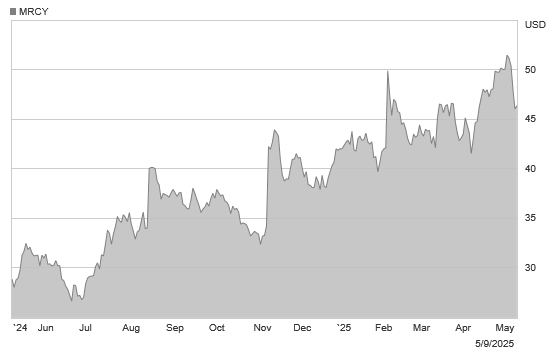 Data Provided by Refinitiv. Minimum 15 minutes delayed.